Not alright. This is not alright!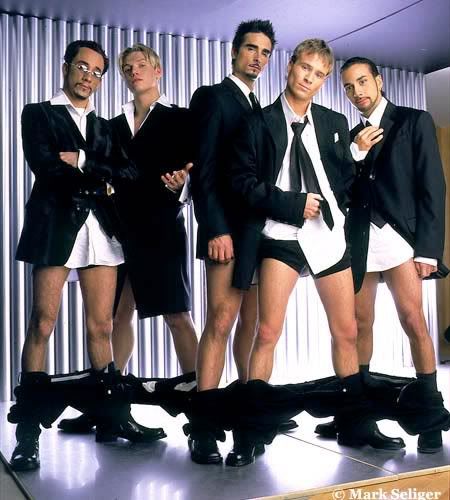 I've been suckered into purchasing a ticket to see the Backstreet Boys in concert. At least their show is the week before Adam's. I'll have something to look forward to. Imagine how much worse their concert would be if I saw Adam first?! I wouldn't survive.
Ticket's were $50. There are so many other things I'd like to spend $50 on. Like THIS. Or THIS (for the Lambert concert, obvi). Or THIS!
I understand that this is beyond ridiculous. An old friend invited me and I couldn't say no. You should have heard the way she pleaded with me! (Similar to how I pleaded with my sister to attend the Adam Lambert concert. I had to go so far as to purchase her ticket. She might be worried I'm going to rush the stage and attack him. She has reason for concern. Especially if we go to Blockheads first.)
Speaking of margaritas, I'll definitely be consuming a few before BSB. I wonder if they'll dance. Aren't they too old for this nonsense? Nick Carter is soooooo...I was gonna say last decade, but I don't think he was ever anything to begin with. I had googly eyes for him for a hot millisecond. Then I watched Justin Timberlake and *NSYNC perform "Bye Bye Bye" on the Rosie O'Donnell Show and I never looked back.
Within that hot millisecond I did see BSB in concert. I was 11. It was their first U.S. tour. Up until that point it was maybe the most exciting thing that had happened in my small-town life. I screamed, I danced, I maybe shed a tear or two. I came home with a souvenir t-shirt that I folded into a little ball and stuck in a box under my bed. I never put it on. I guess my adolescent mind considered it too invaluable to wear. I didn't want it to fade or rip or be damaged in any way. It has remained under my bed for 12 years. I think I'll pull it out and proudly wear it on June 15th. And then I'll throw it away. Maybe.